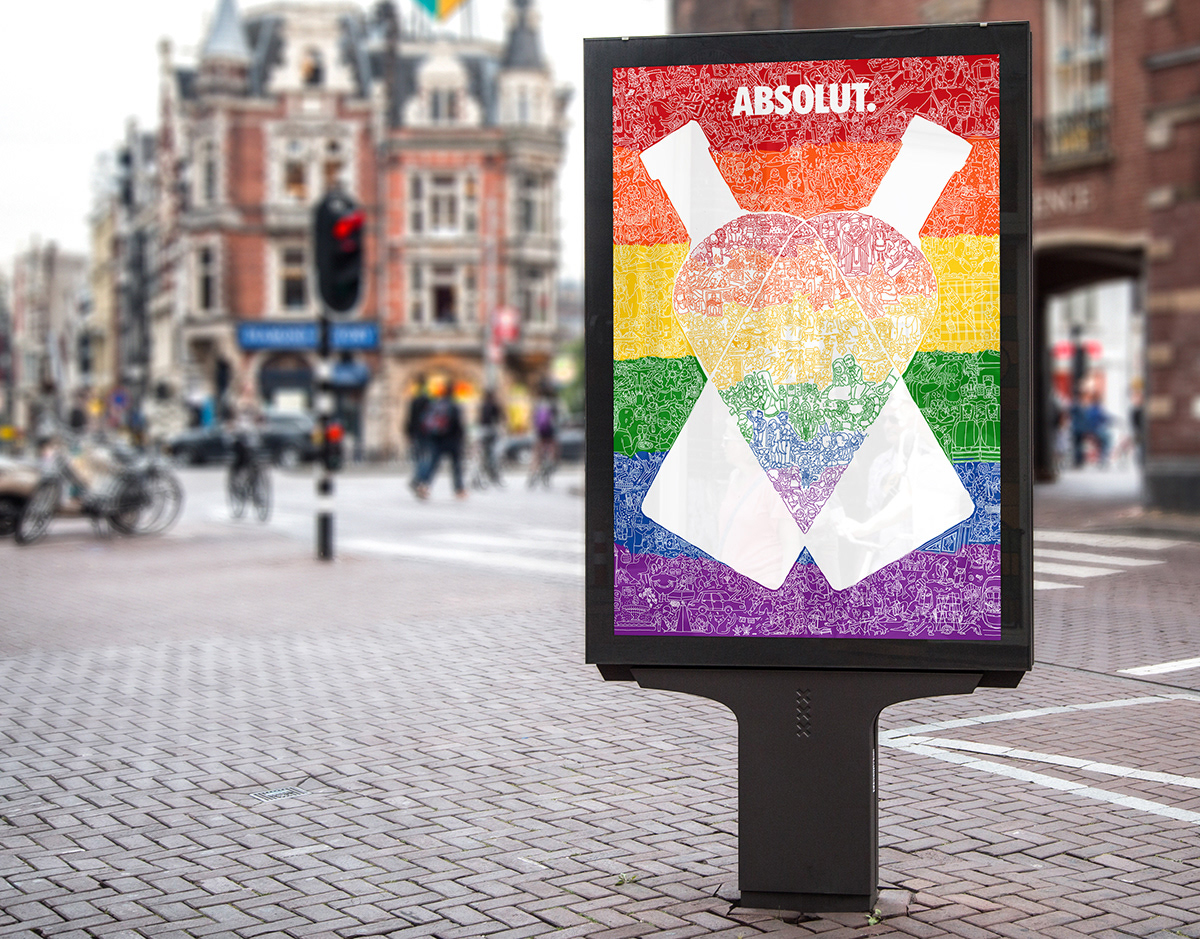 Summary
Love is Love is an self-initiated project inspired by Absolut's Love is Love campaign. Taking inspiration from their vodka bottles and its push for equal love, I depicted love as a unity that transcends conventional two-gender system. 
The work is not associated with or is commissioned by Absolut. 
Skills Used
Adobe Photoshop, Illustrator, InDesign
Hand-drawn with iPad on Procreate and Adobe Draw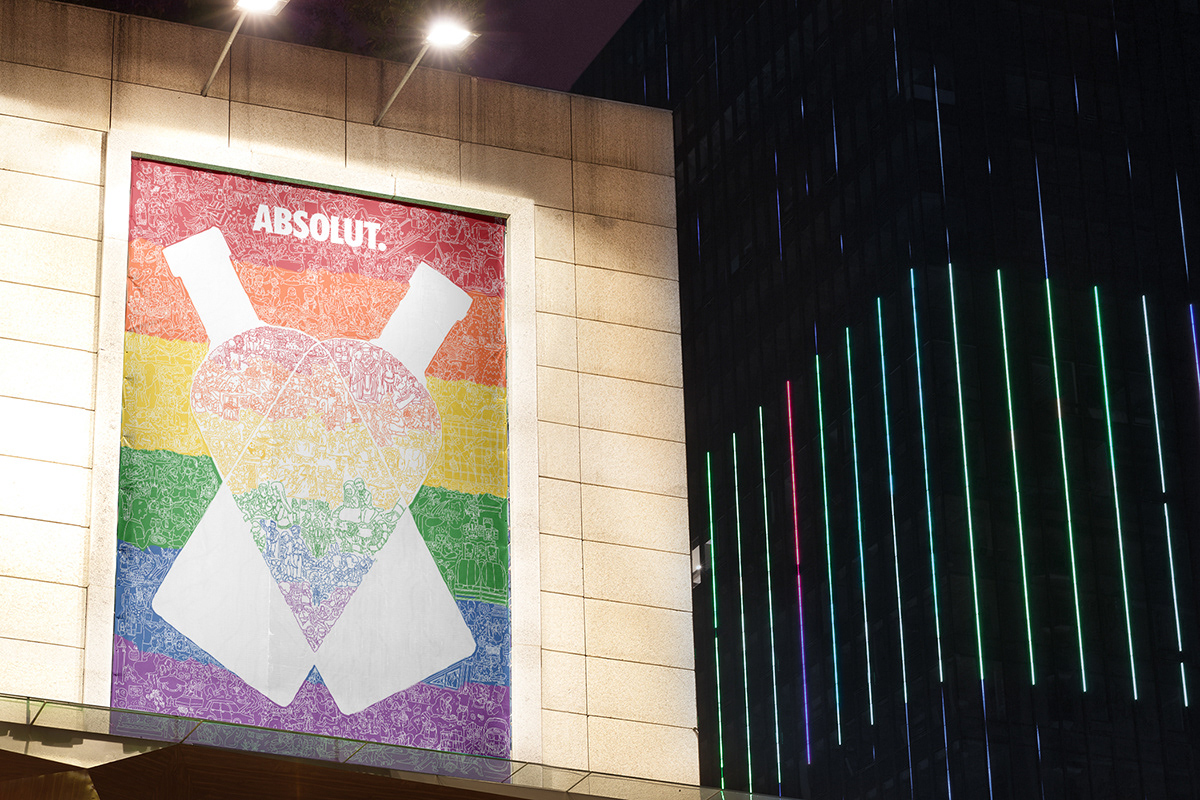 great news! 
The artwork was shortlisted at the prestigious World Illustration Award hosted by the AOI. 
The work will be on display from 4th of July, 2019.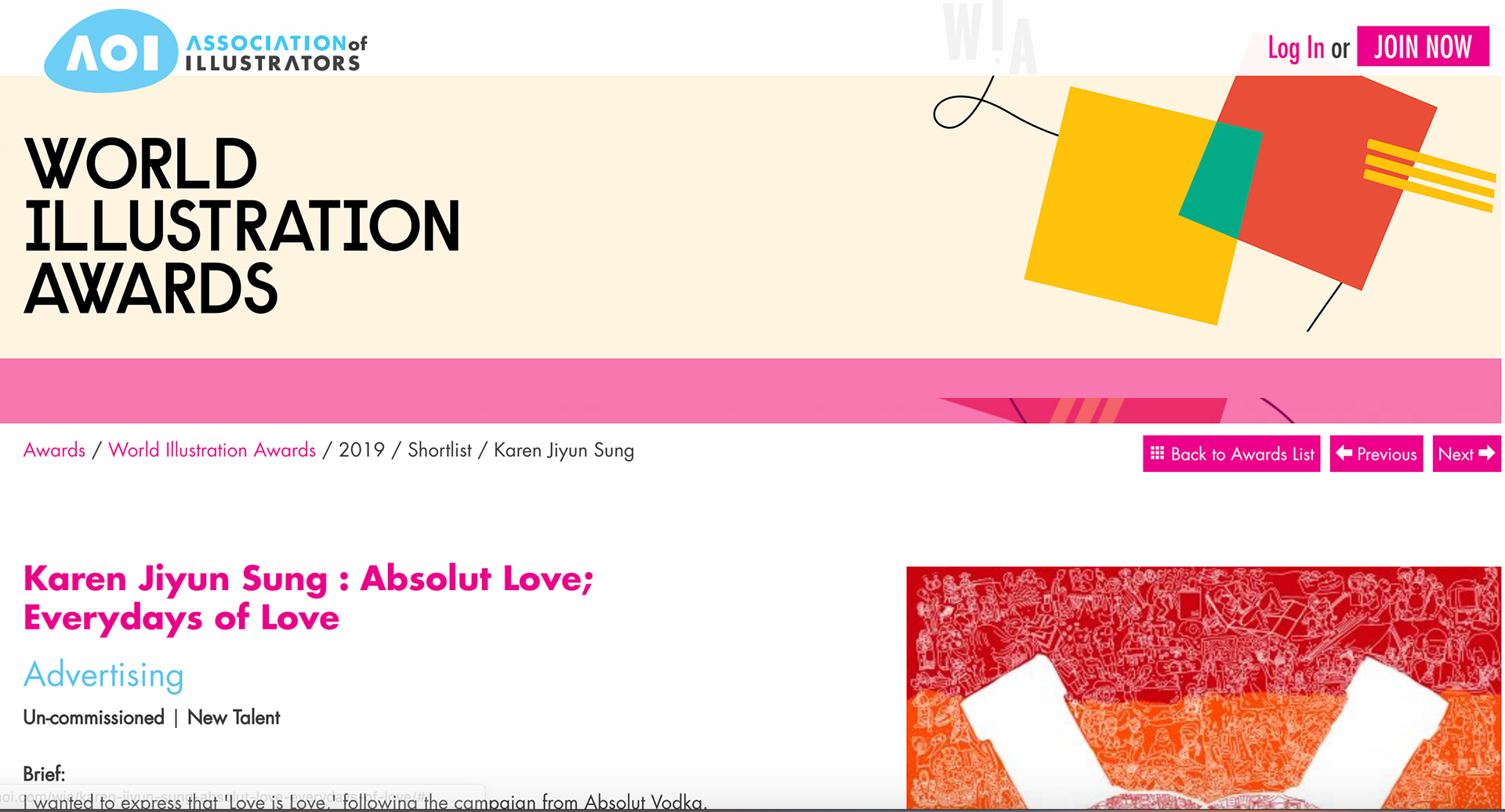 Karen Jiyun Sung
All Rights Reserved 2019