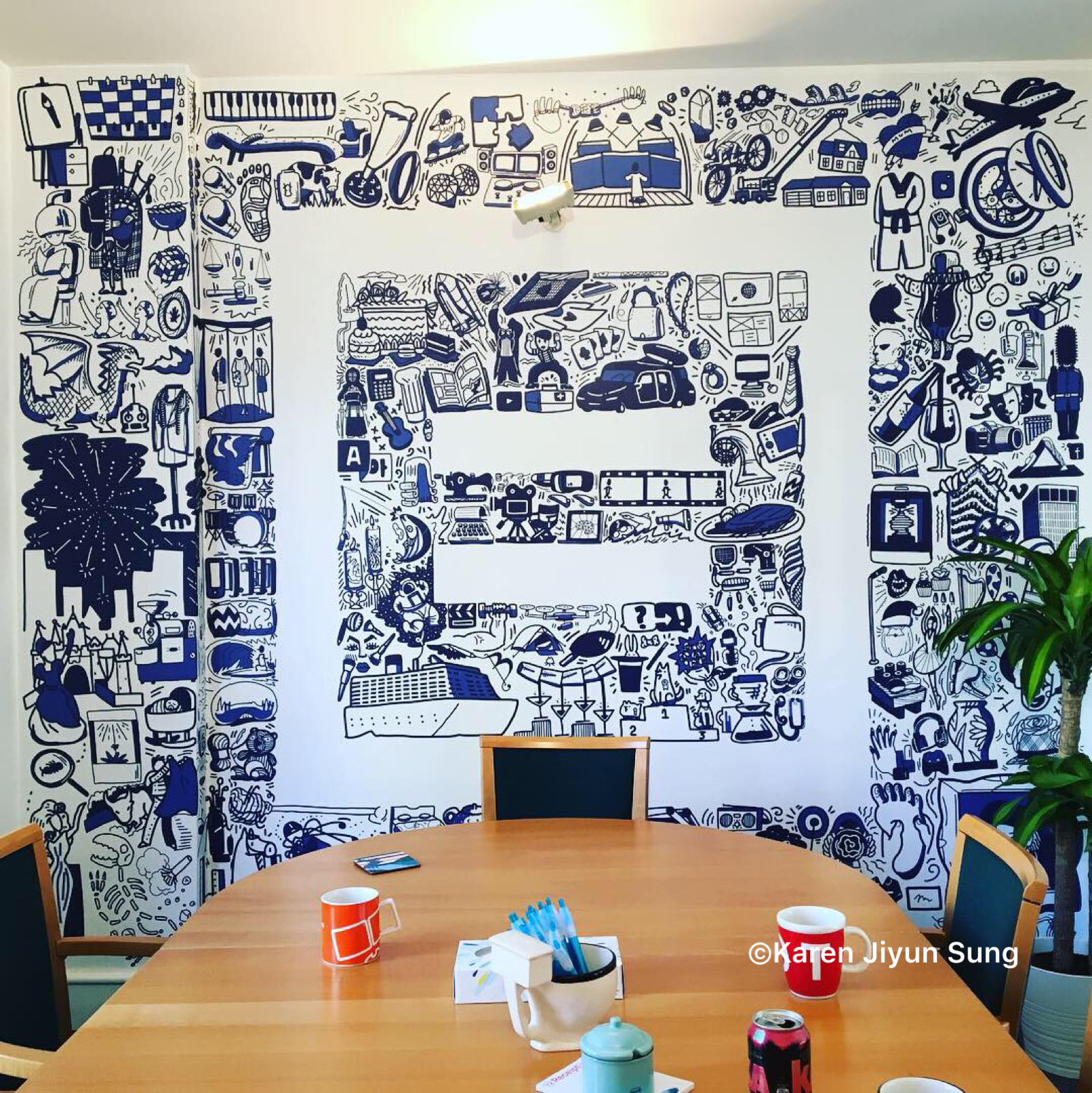 Summary
ADJ Business Solutions initiated the mural project to be set in their new head office in Clerkenwell. Mactac Graphics sponsored the installation, where they helped to print the illustration on a PVC sticker to be applied onto the wall. 
The graphics took inspiration from ADJ's logo, a square with an equal sign in the middle, surrounded by the business' creative clients. The entrance graphics took inspiration from ADJ's website icons and its typography. The cafe graphics was a cafe nearby the company's previous location. 
Skills used 
Adobe Photoshop, Illustrator
Hand-drawn on iPad with Procreate and Adobe Draw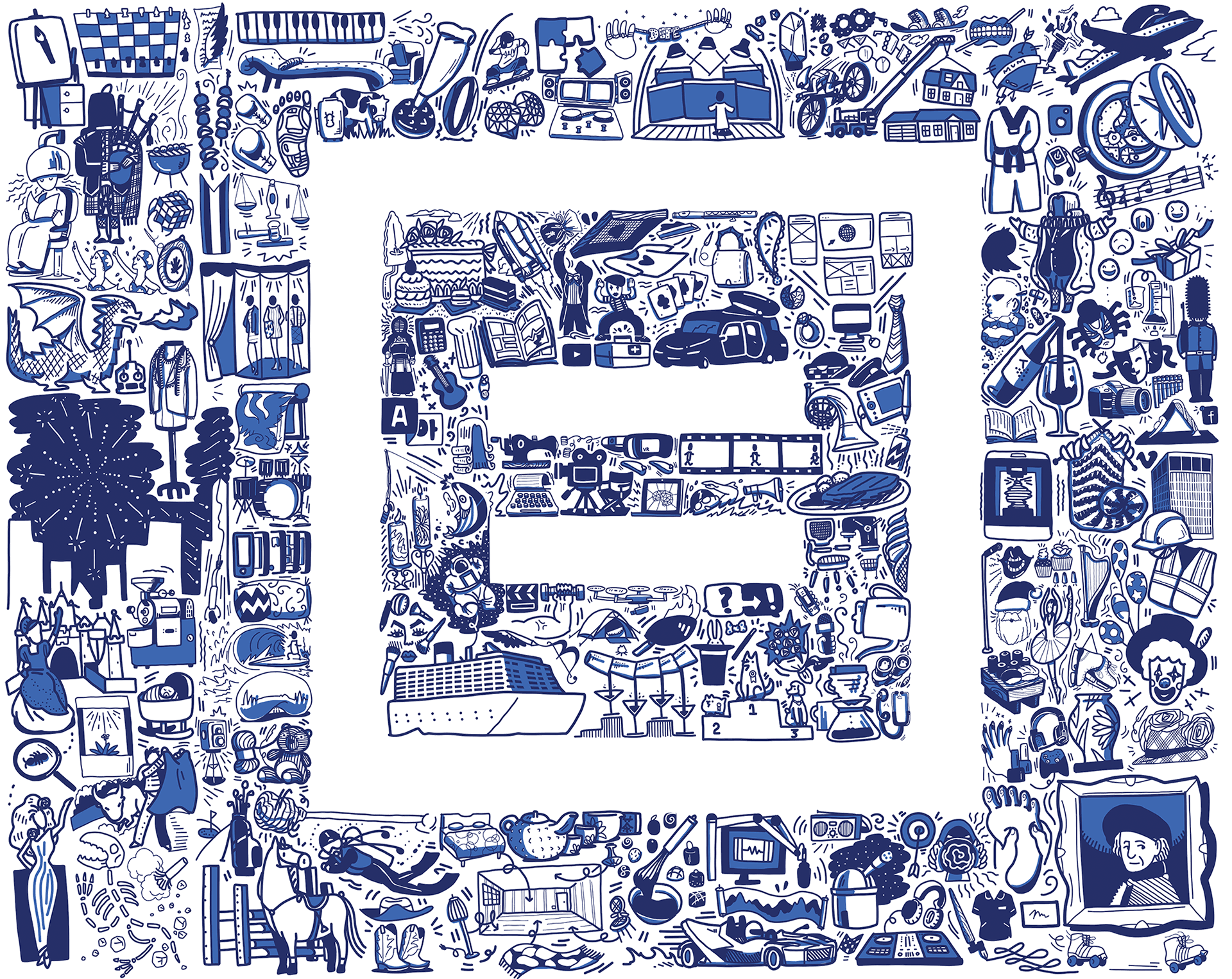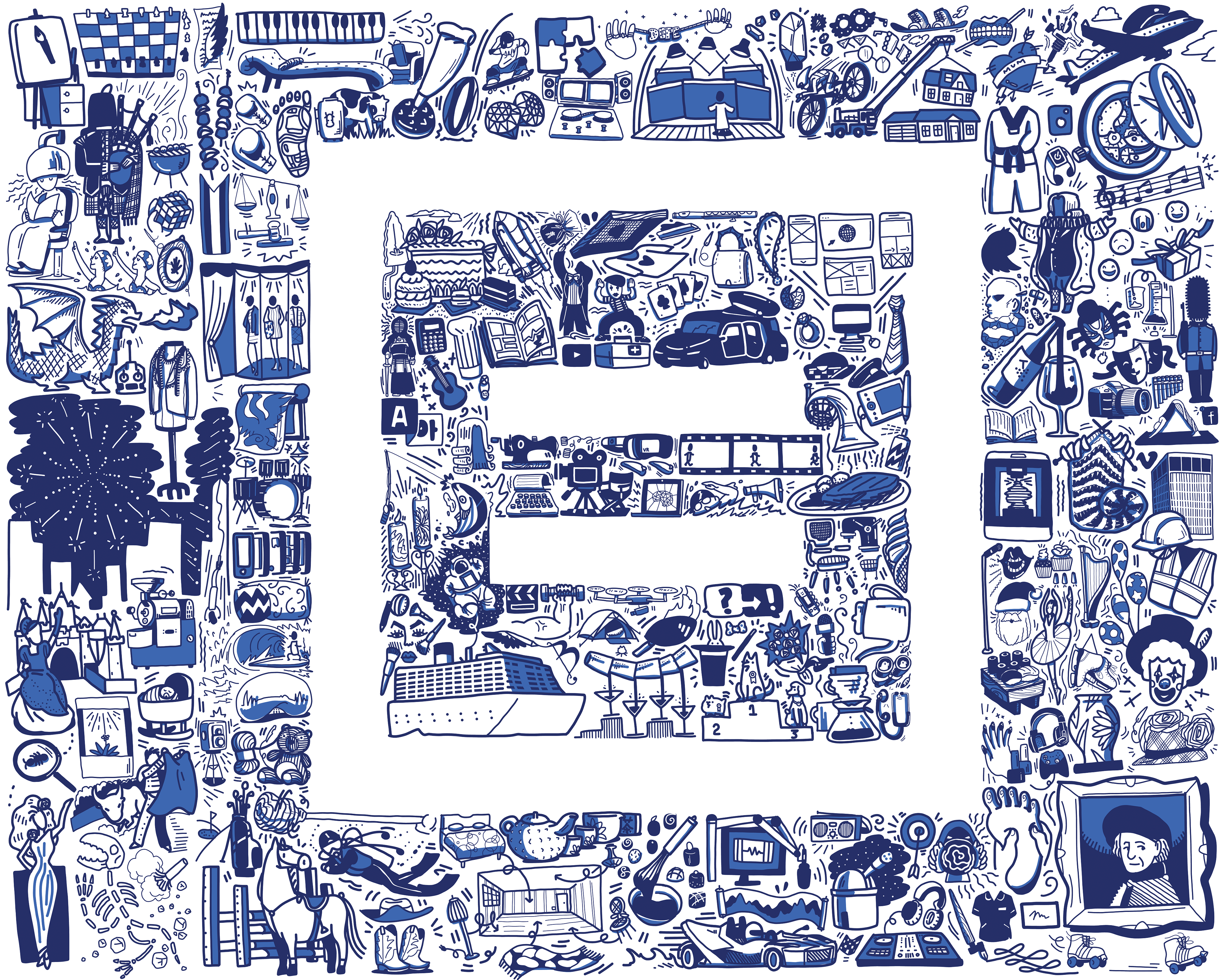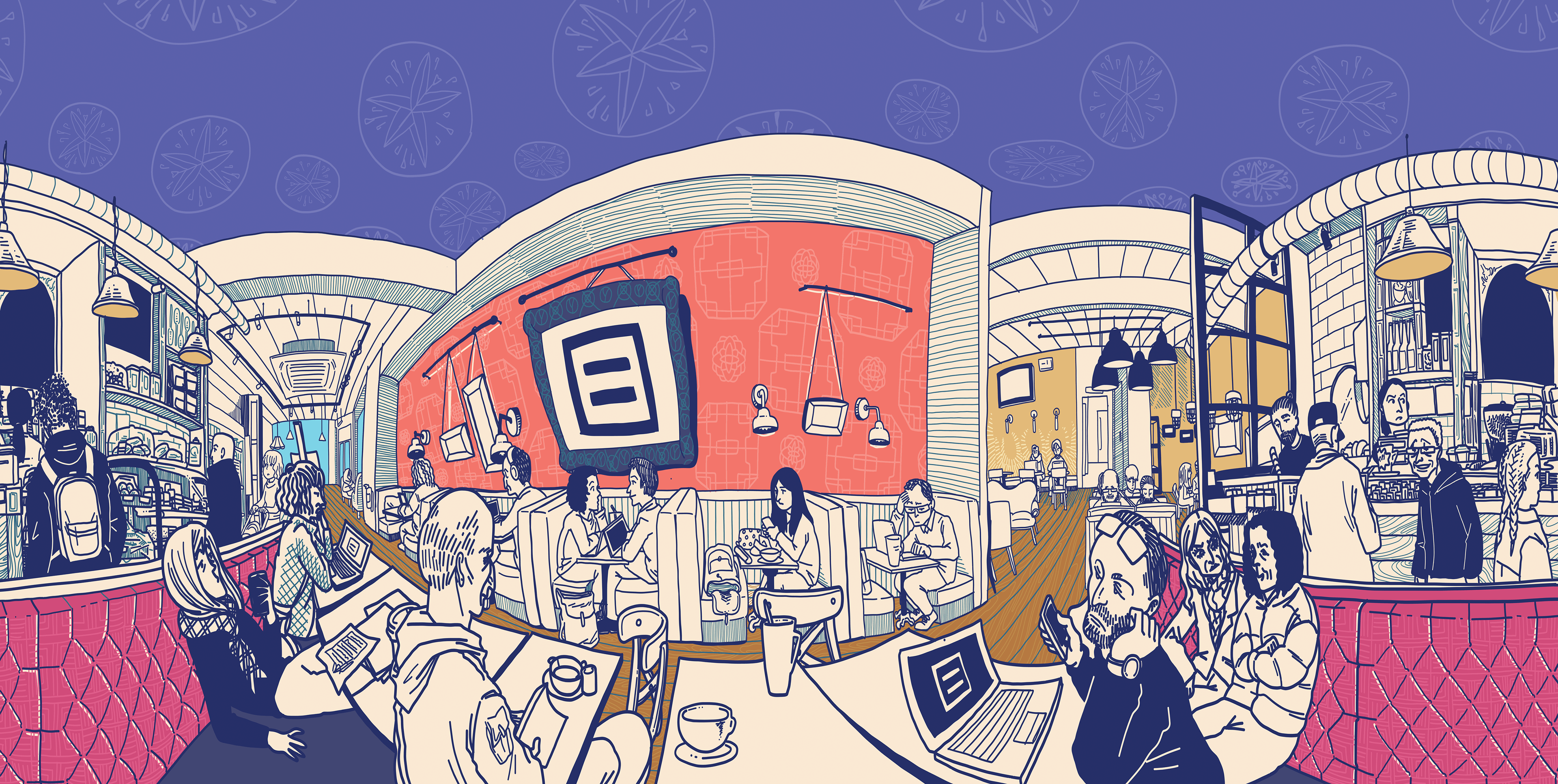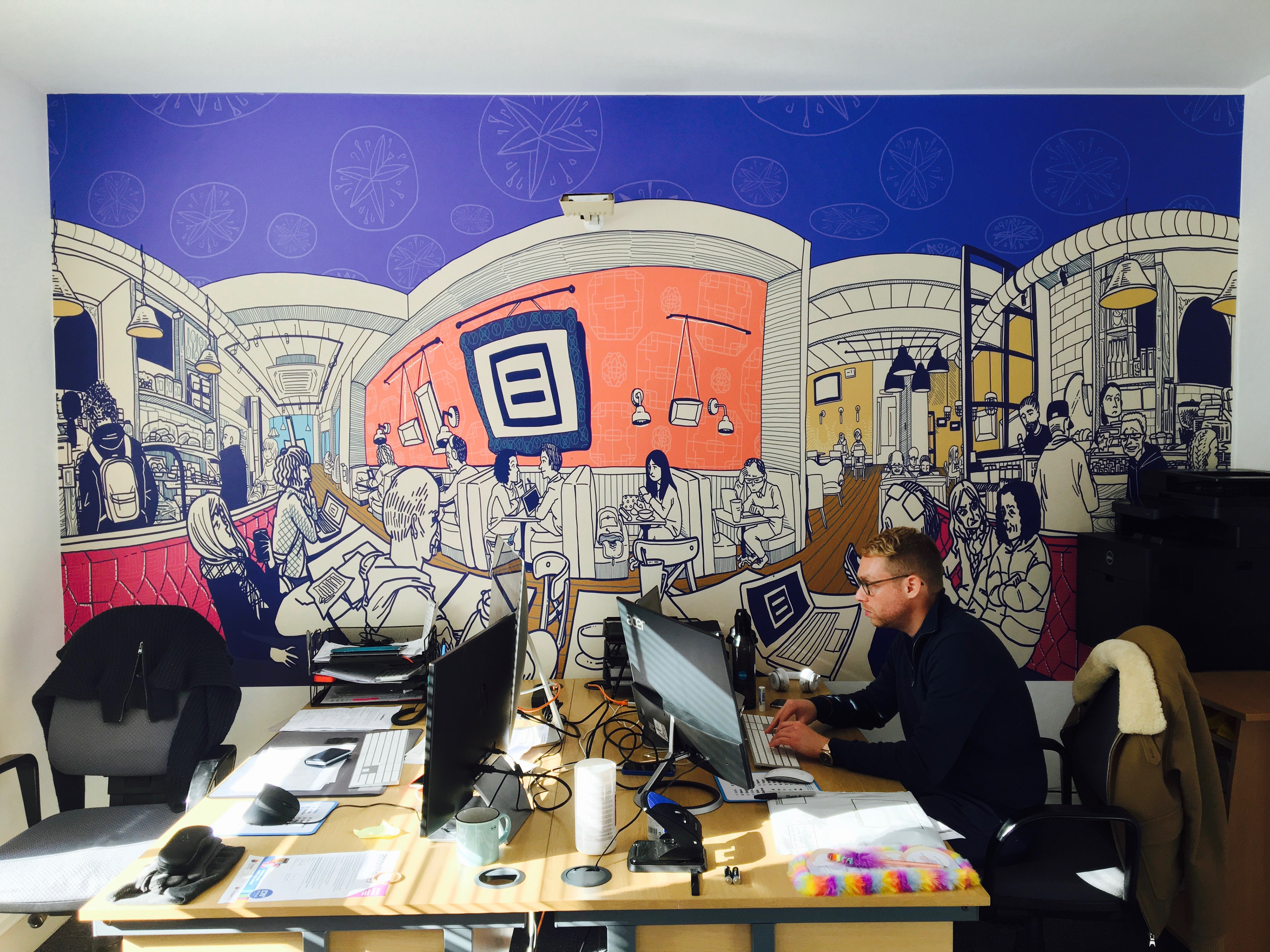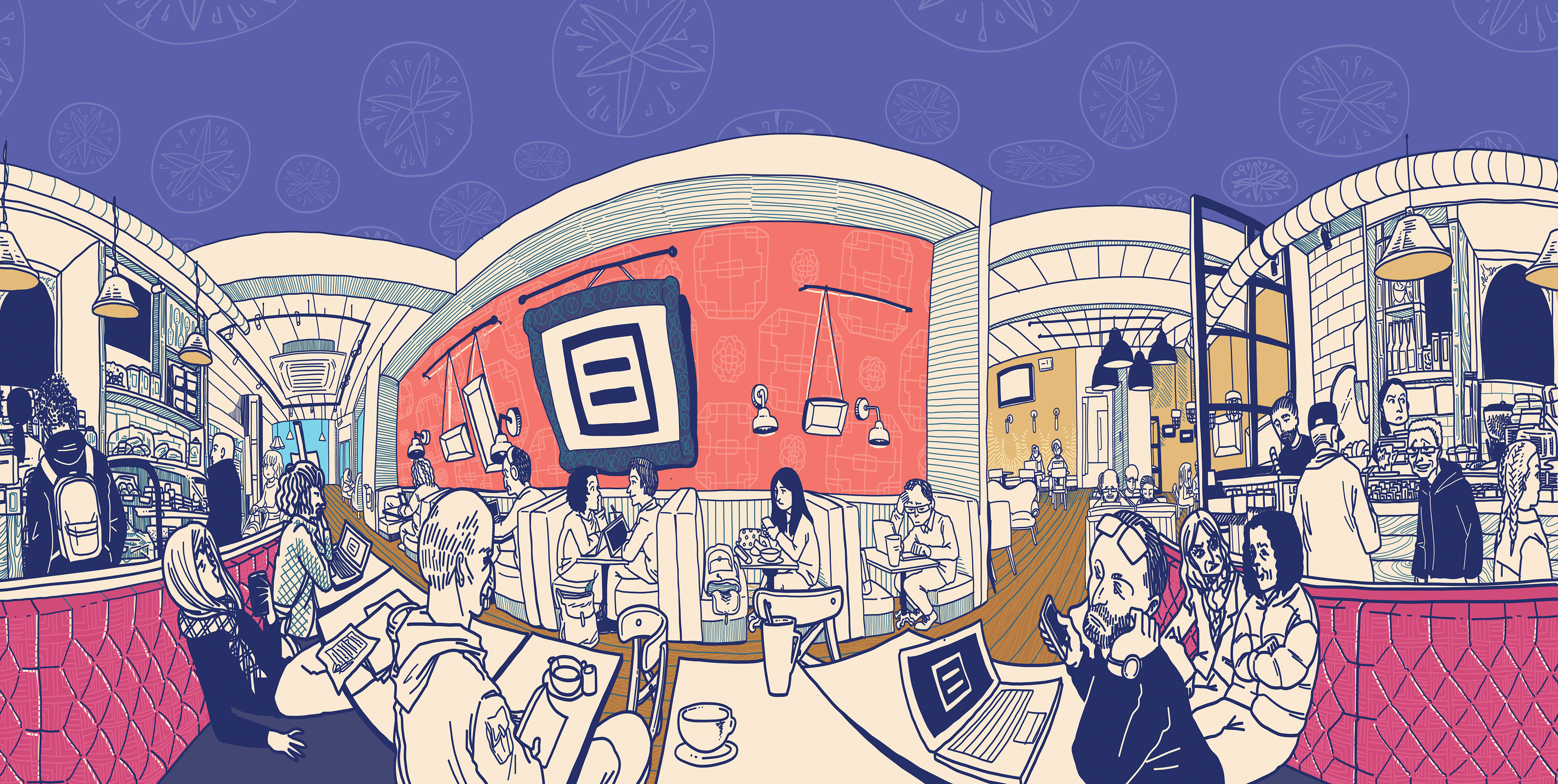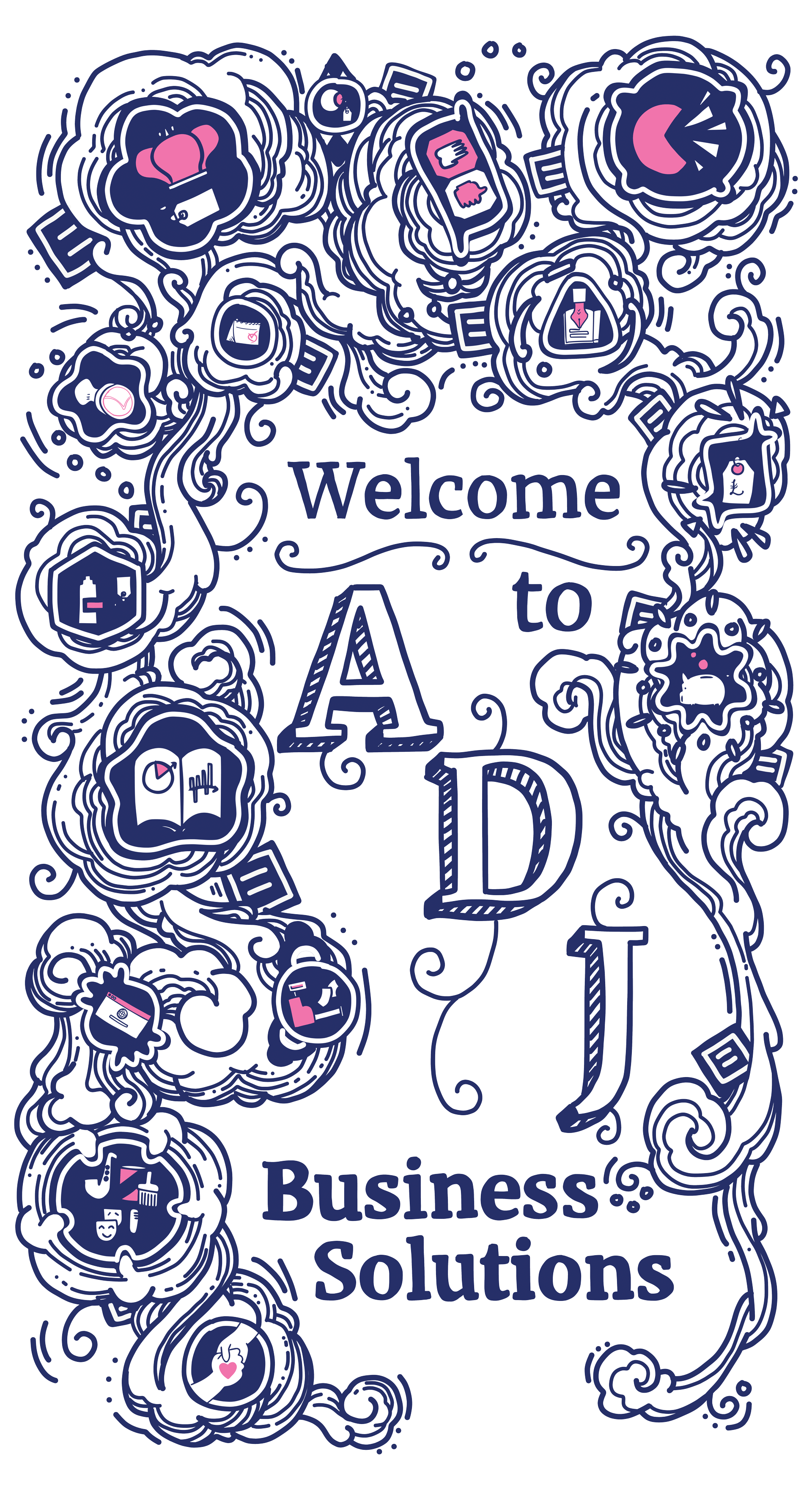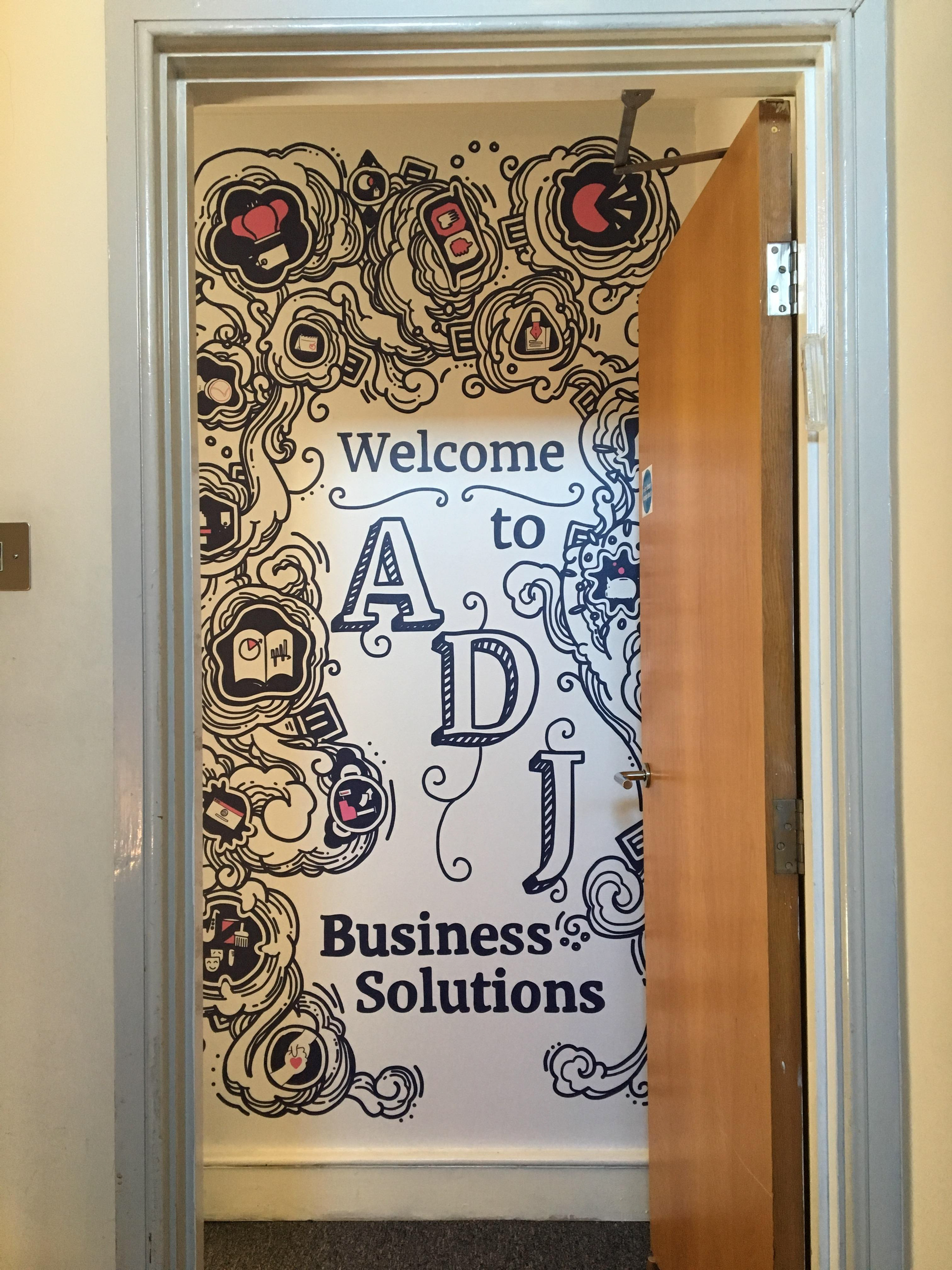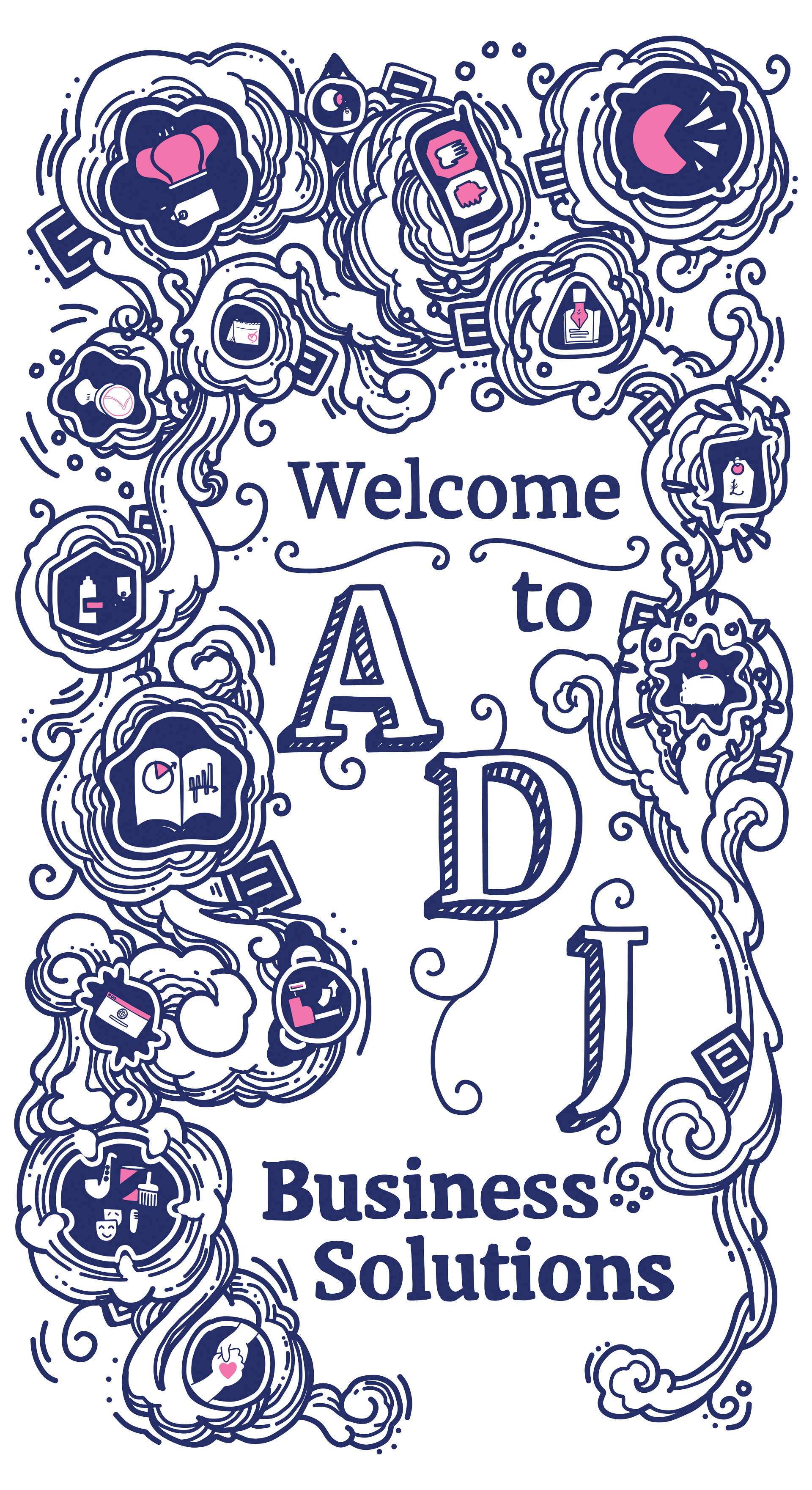 special applause to Mactac for sponsoring the mural!
Karen Jiyun Sung
All Rights Reserved 2019